Quote of the week (11): Paper Towns by John Green
I wanted to read the book before going to see the movie and I am not sorry I did. Say what you want about John Green, he is a great writer and his stories are never what you expect them to be. This is his 3rd book I read and the 3rd book I loved. I read it a few days ago and it is full of lovely quotes but I had to decide on one.
"And all at once I knew how Margo Roth Spiegelman felt when she wasn't being Margo Roth Spiegelman: she felt empty. She felt the unscaleable wall surrounding her. I thought of her asleep on the carpet with only that jagged sliver of sky above her. Maybe Margo felt comfortable there because Margo the person lived like that all the time: in an abandoned room with blocked-out windows, the only light pouring in through holes in the roof. Yes. The fundamental mistake I had always made—and that she had, in fairness, always led me to make—was this: Margo was not a miracle. She was not an adventure. She was not a fine and precious thing. She was a girl."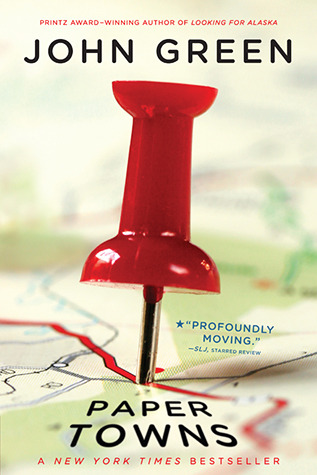 Have you read this book or any other John Green book?
What did you think?
Have a great weekend!