Quote of the week (9): From Falling away by Penelope Douglas
First of all, since this is my first post of 2015, I want to wish you all a happy New Year and all the best in 2015. I have not been around lately, I had some personal stuff to deal with, but hopefully, I will be around more from now. I have a Heart to heart mondays post prepared for you on 12th, with all my bookish resolutions, wishes and some new stuff that will be coming up on Between fantasy and reality, so I hope you check it out. Now, time for my first Quote of the week post in 2015.
I chose a quote from Falling away by Penelope Douglas. I have waited for some time for Jax s story, and it was well worth it. He is a special character and Juliet is a perfect match for him. Here goes: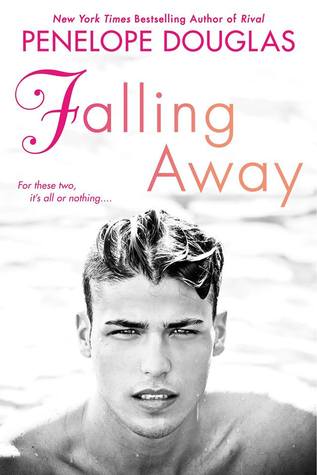 "He gave us three irrefutible pieces of advice about the male species:
1. Boys will lie, cheat, and steal to get into your pants. A man will stand the test of time. Make him wait, and you'll see which one he is.
2. They will try to tell you that it feels better without a condom. You just tell me where they live.
3. And relationships are supposed to make your life better. You don't drag each other down. You hold each other up."
Have you started this series? Who is your favorite character?
Do you have a quote of the week?
Leave me a comment.