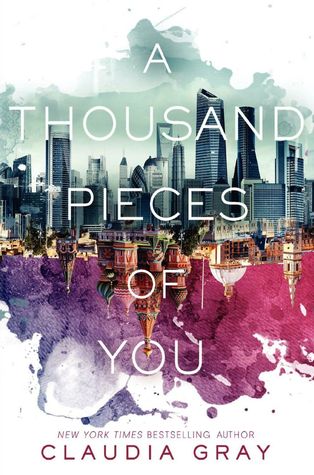 Every Day meets Cloud Atlas in this heart-racing, space- and time-bending, epic new trilogy from New York Times bestselling author Claudia Gray.
Marguerite Caine's physicist parents are known for their radical scientific achievements. Their most astonishing invention: the Firebird, which allows users to jump into parallel universes, some vastly altered from our own. But when Marguerite's father is murdered, the killer—her parent's handsome and enigmatic assistant Paul—escapes into another dimension before the law can touch him.
Marguerite can't let the man who destroyed her family go free, and she races after Paul through different universes, where their lives entangle in increasingly familiar ways. With each encounter she begins to question Paul's guilt—and her own heart. Soon she discovers the truth behind her father's death is more sinister than she ever could have imagined.
A Thousand Pieces of You explores a reality where we witness the countless other lives we might lead in an amazingly intricate multiverse, and ask whether, amid infinite possibilities, one love can endure.
"Every form of art is another way of seeing the world. Another perspective, another window. And science –that's the most spectacular window of all. You can see the entire universe from there."
Claudia Gray is one of the first YA authors that I loved, ever since I read Evernight series in high school. I have yet to read her other series but when I read the blurb for this book I was anxious to have it in my arms. And then the cover was revealed and I have to say that it is my favorite book cover of all time.
This book is amazing. It has everything you want from a YA novel. It was heartbreaking, fast-paced, romantic and at times steamy and fun. I love the concept of parallel dimensions, and jumping into another you in another universe. I love the story, a girl doing everything in her power to find and punish her father s killer, who she knows very well and who she had a connection with.
Marguerite has qualities that all my favorite heroines have: she is brave, smart and an artist, no nonsense and loyal. Paul Markov, every version of him, has to be one of the best book boyfriends ever. So loving and gentle and intelligent and protective, he does everything he can to protect the girl he loves. The villain in this book has the potential to be really bad so I am curious how it will all develop in the next two books, which I am very excited to read.