Quote of the week (7)
This week s quote is from one of my favorite Urban Fantasy series out there - Elemental Assassin by Jennifer Estep. I finally caught up since I was a little behind, and read the books #10,11 and 12 so this week s quote is from book #11, Poison Promise.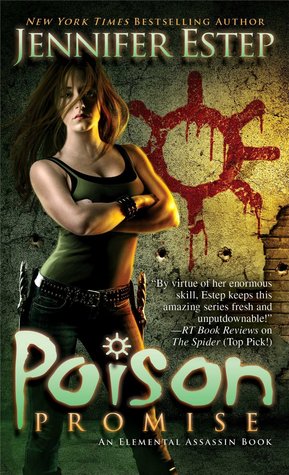 "Is it my imagination, or are your admirers making snide comments about your sanity?" This time, Phillip's voice sounded in my ear.
"Apparently, you agree with them" I murmured back.
"If the hammer fits..." Phillip trailed off.
"Says the man who likes to throw people off his riverboat," Owen cut in.
"You've been holding out on me, Philly," I chimed in again. "That sounds like fun."
"See?" Phillip said in a smug voice. "Your crazy woman agrees with me, Owen."